The Friendly Faces at Our Office: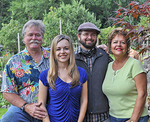 Hi, I'm Greg Mellon, I'd like to personally welcome you to our website & dental practice family. I'm very happy that you have taken the time to get to know us better.
We opened our dental practice in McKinleyville in 1988 and several of our core employees have been with us almost from the start. Before that I spent 12 years working for the Native Americans at the Tsurai Health Center in Trinidad.
My wife Linda and I feel personally blessed to have raised 2 great kids, Brandon 30, and Shawna 29. My favorite activities revolve around connecting with our natural environment, including gardening (my favorite flowers are Zinnias), backpacking (my favorite hike is Canyon Creek in the early summer), and being on or in the water (my favorite paddling adventure is on the Trinity River) plus visiting the Arcata Farmers Market on Saturdays.
We feel fortunate to be able to live, work and play in this beautiful and magical area. So join us and check out our website, meet our staff and become familiar with our practice. We look forward to seeing you.
Sincerely, Greg Mellon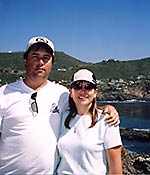 My name is Mary Pelletier, I grew up in McKinleyville, and graduated from McKinleyville High School in 1989. In 1990 I attended College of the Redwoods and received my certificate in Dental Assisting shortly thereafter. I have been Dr. Mellon's Assistant since 1996.
My husband Ron and I are big sports fans, and are passionate San Francisco Giants and Forty Niner fans. We make as many trips to the city as possible to cheer them on. We have both lived in Humboldt County all of our lives and there is no place else we would rather be. You can find us fishing, in the woods or just spending time with our friends and family. Go Giants!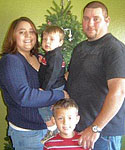 Hello, my name is Jody Crandall and I work in the front office. I have lived in Humboldt County all my life and I graduated from Arcata High School in 1996. My husband, Chad, and I have been married for 7 years and we have a 3 year old son, Jacob. We live in Arcata with our cat, Dakota, who gets lots of exercise being chased by out son. We enjoy spending time with our family and friends. We also enjoy watching football and drag racing. I play on a recreational volleyball team, which I enjoy a lot. Most of our free time is taken up with spending quality time with out son going to the beach or park.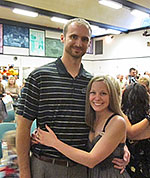 My name is Patty Short, and I was born and raised in Richmond, Indiana. After high school, I moved to Eugene, Oregon to further my education. I attended Northwest Christian University where I received a Bachelor's Degree in Global Studies, and then I attended Lane Community College where I received an Associate of Applied Science Degree in Dental Hygiene. I began working in dentistry as a dental assistant and office assistant, and I am now a Registered Dental Hygienist.
My husband, Matt, and I recently moved to Eureka, CA with our dog, Ransom. In our spare time we enjoy taking our dog to the beach, exercising, exploring our new town, and watching Duck football games. I also enjoy reading, traveling, and spending time with our family and friends.